We are located in a wilderness, off-grid location and meet almost 100% of our electrical needs through renewable energy sources. In addition to directly reducing our greenhouse gas emissions, they provide an experiential learning opportunity for children and young people who are always full of curiosity and questions about the energy systems. It is an ideal jumping off point for learning about climate change solutions.
Thank you to the Fry Family Foundation, the Spencer Family Foundation, the Climate Change Challenge Fund, and the Newfoundland and Labrador Green Fund for funding our renewable energy system. Thank you to volunteers and staff who installed and maintain the system. An extra special thanks to volunteers Don Spencer and Garnet Edinger.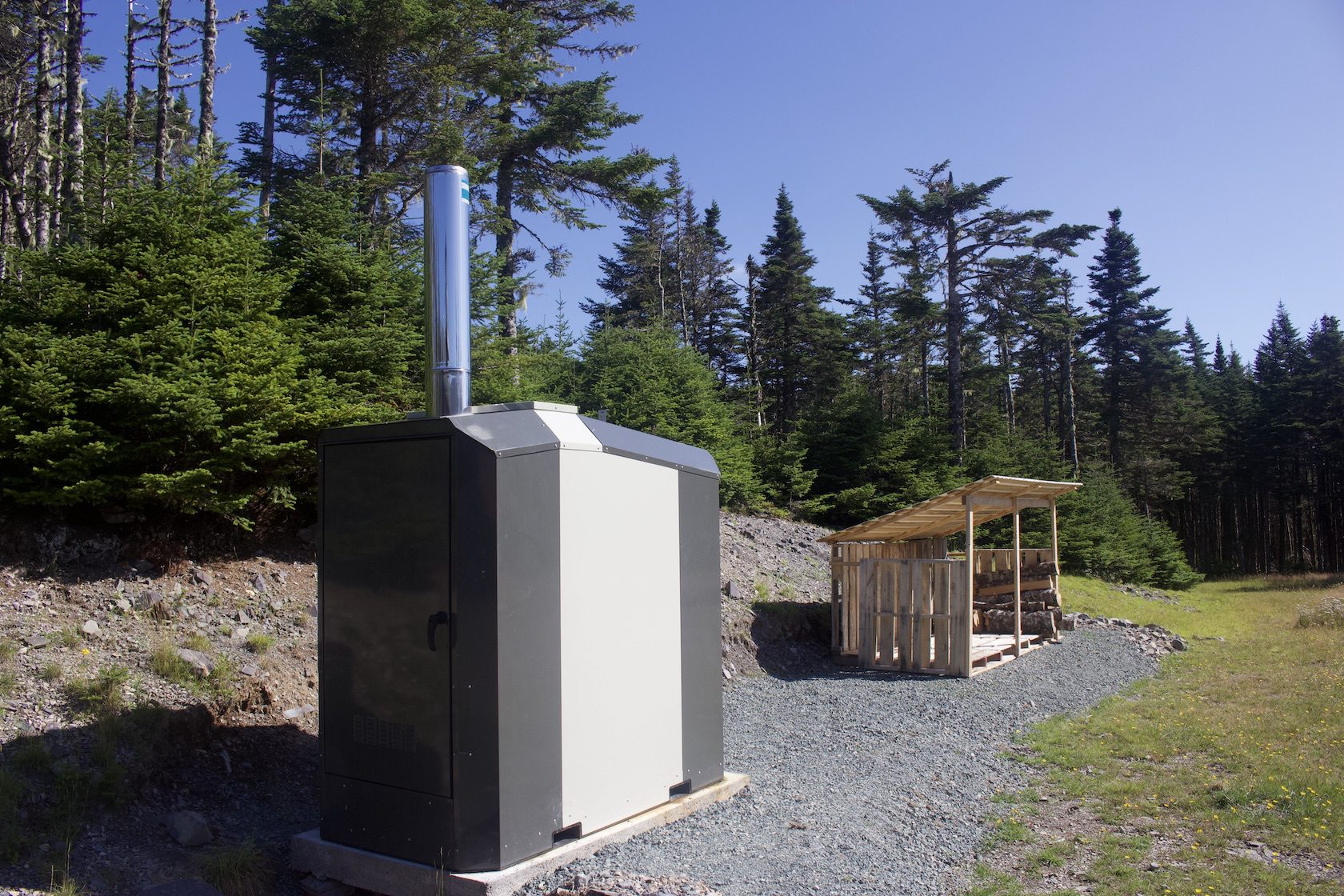 Wind Turbines
We have two wind turbines, which were installed in 2009 with support from the Newfoundland and Labrador Green Fund. They have been in operation ever since.
Solar Panels
In 2017 two solar panel arrays were added to the renewable energy system and two additional arrays were installed in 2020. This brought the total solar capacity to 5500 watts. 
Solar water heating system and outdoor shower
In 2020, a solar hot water heating system was added to the system. It consists of 48 evacuated tubes that collect solar energy and transfer the heat to a water tank. Garnet Edinger, through the MUNL Engineering Co-op program , designed and built an outdoor shower that is heated by this system.
Wood-fired furnace
A new external wood-fired furnace was installed in 2020. This state-of-the-art high efficiency gasification unit will replace propane with carbon-neutral wood for heating the bunkhouse..